Paint Correction Services
Driveway Details offers multiple levels of polishing services depending on your goals for your particular vehicle. Our team of skilled detailing and polishing experts are here to achieve unmatched results no matter the service level you require. In all of our polishing services, we ensure that each panel of your vehicle receives the same attention to detail, not just focusing on the more noticeable areas.
Enhancement Polish:
A simple maintenance polish aimed to enhance clarity and remove light hazing, swirls and water spotting. This service helps to enhance the overall look of your paint without the cost and time of a full correction. May remove superficial imperfections by around 40-50%, but deeper scratches and swirls will still be visible. Tight crevices, contours or other hard to reach areas may not reach 40- 50% improvement if we can not safely reach them with the 5″ polishing pads used for this service level.
*Services start at $500.00
**Includes our Supercar Safe Chemical & Mechanical Decontamination Prep Wash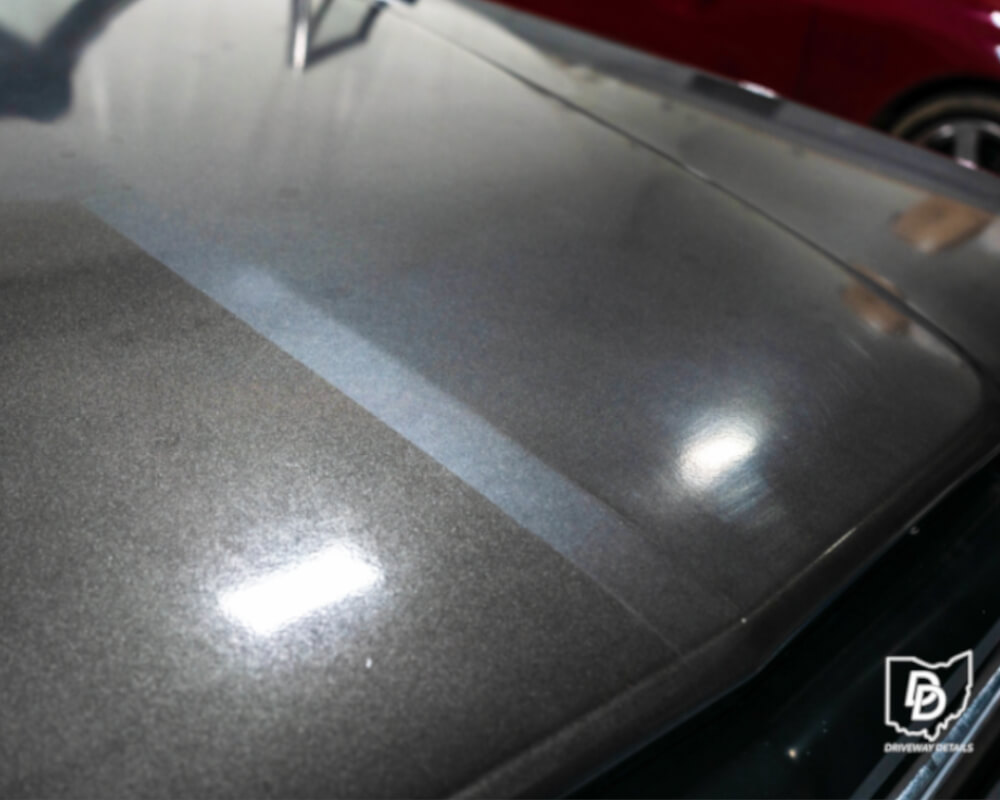 One Step Correction:
Our one-step correction will improve the overall quality of your vehicle's paint by removing a vast majority of light scratches, hazing, and defects. We use a variety of polishes tested through our years of experience, and tailored to your particular vehicle's finish through "spot testing" before polishing the entire vehicle to find the right combination of polish and approach. While the one-step polish does not repair deep scratches or damage (which may become less noticeable), this polish will renew the depth, gloss, and clarity of your vehicle's finish, reducing blemishes by around 70-75% using polisher sizes down to 3". Our one step will leave your vehicle looking sharp from every angle.
*Services start at $1,500.00
**Includes our Supercar Safe Chemical & Mechanical Decontamination Prep Wash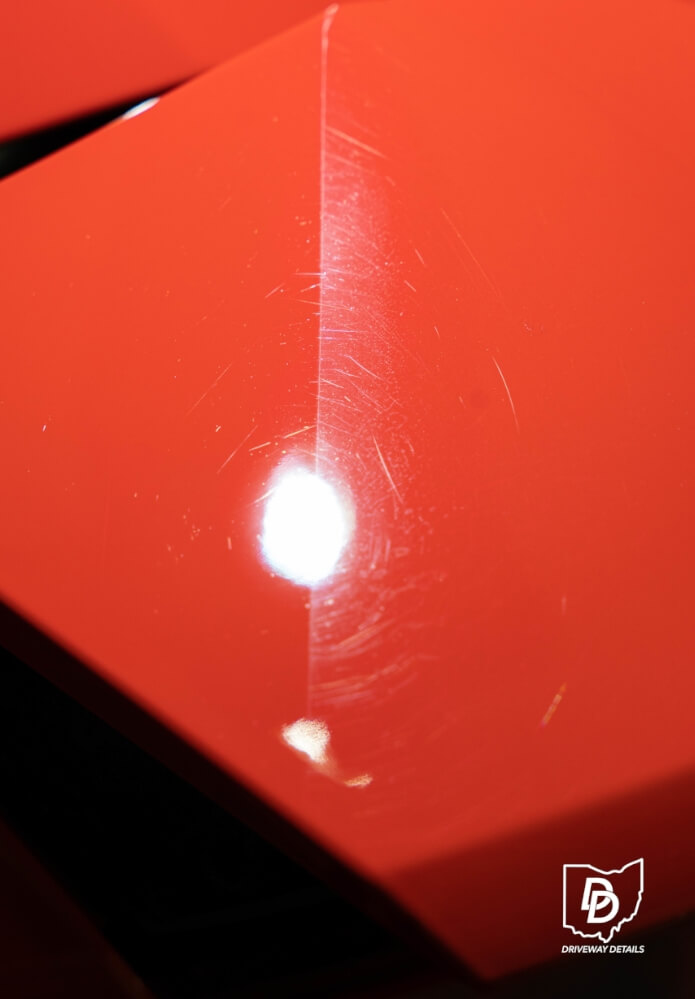 Multi -Stage Paint Correction:
Our polishers pride themselves on our multi-stage correction. The end result is a near-perfect finish that, with proper care and protection, will remain for years to come. This is not a filler-based polish that will hide imperfections until you have a few car washes. Our process restores paint to its best possible finish for the long term. We provide a full multi-stage cut, polish & finish paint correction to remove most defects, swirls, and maring, bringing painted surfaces to about 85%-90% enhancement in clarity. Some heavier defects may remain visible. Use polishers down to the 1″ Size.
Here at Driveway Details, we value the search for perfection. As car enthusiasts ourselves, we take our time to check, double-check, and even triple-check each stage of paint correction so that when the vehicle is returned to its owner we have added the most value to the customer's investment. We strive to provide a result that our clients, neighbors, and friends can envy.
*Services start at $2,750.00
**Includes our Supercar Safe Chemical & Mechanical Decontamination Prep Wash
Paint Correction for Coating:
Prep is one of the most important steps before the application of a ceramic coating. Achieving a perfect finish is especially important before coating since ceramic coating works with the surface it's applied to. At Driveway Details, our team of experienced detailers can polish paint to perfection in preparation for coating. For those who need it, we also offer multi-stage paint correction for older exotic vehicles. You would be surprised at how much we can safely improve the clarity of paint with a non-invasive paint correction.